Issue #32: What Does it Take to Make the Cut as an SEOversite Preferred Vendor?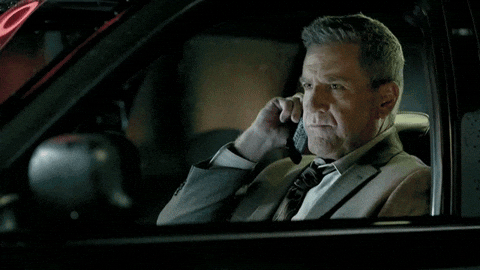 At SEOversite, we match our clients to web teams (for free!) through our list of approved Preferred Vendors. We are often asked how a web team gains a spot on our list. While we are not perfect, we aim to take the guesswork out of finding a quality digital marketing vendor. That means finding the best of the best and ensuring they continue providing superb service. We decided to pull back the curtain, so read on for an explanation of the steps each of our web teams must go through to become a rare SEOversite Preferred Vendor.
Step 1: Detective Work to Find a Preferred Vendor
The first thing we do after becoming aware of a viable option is to perform a deep dive into their visuals and existing clientele. Do we like what we see in terms of responsive website design, visible SEO tactics, showcasing and branding of their business, attention to detail, quality of on-site writing and much more?  Further, we review the agency's work and portfolio. As most vendors showcase their very best work, we want to confirm it is extremely impressive. Often, we find that they have lost clients listed on their website (not necessarily a problem, but worth considering), have terrible design work or even worse rankings. Amazingly, often a team's best work is rather rough.
Step 2: Determining Value
Next, our SEOversite Vice President, John Berry, will set up a call with the web team's executive leadership. Each team goes through an intensive interview covering everything from SEO practices such as directory submissions, link building, and on-site content approach to speaking with an account executive and more junior staff to confirm responsiveness, quality of task management, and more. Leadership must then confirm a willingness to meet our standards, using only white-hat (above board) approaches to SEO and Pay-per-click marketing (PPC), as well as for timely website design completion and project management. We outline key performance indicators (KPIs) to make sure that everything aligns with our core values at SEOversite. For example, we demand that our web teams respond to clients within 24-48 hours, ideally sooner. We also want to make sure that they don't rely on any single method for SEO strategy as so many web agencies think "content is king" yet fail to perform other tasks important to improving rankings and website visitors. We also talk to each web marketing agency about being transparent and honest. We know that no web team will be perfect, but we do need them to take ownership and responsibility for their mistakes. If we find that our values align, we will schedule Step 3. 
Step 3: Web Guru Approval
After making it past the SEOversite team, we ask our web gurus for their insight. These are technical experts who understand the 0's and 1's behind successful digital marketing. We specifically identify experts that do not work for us and have no bias to ensure we get the most accurate information on technical specifics that can be beyond the scope of all but the finest SEO experts in the country. Our web gurus will talk to the potential web team about the tools they use for design, SEO and PPC, how they have remedied different google updates in the past, and how they assess and solve digital marketing problems. If they pass all of these steps, they will have a final call with one of our company owners to ensure we are truly on the same page and congratulate the team on passing the initial steps to make the Preferred Vendor list. 
Step 4: The First Client
Once they pass all the previous steps with flying colors and have achieved Preferred Vendor status, the most important test happens. We have them bid on one project. If they win it, we will be watching like a hawk to ensure they are truly executing at a high level. If results are great, we give them another, and as they show success, we give them more and more projects. If they don't do well on the first project, they never receive business from us again. The same thing goes for teams that have historically been great. If their work slips, we address the issues and allow time to correct small mistakes. If excellence is not consistent, they can be placed on probation or eliminated from their existing status.
After reading about the arduous process to become one of our Preferred Vendors, you may ask, "What is in it for the web team?". Our top vendors can, and in some cases do, earn over a million dollars in annual revenue just from the referrals we provide. As we connect vendors with typically 100s of deals per year nationally and internationally, they have a significant upside and all that is asked of them is to do great work for our clientele.
In short, SEOversite only lets the best of the best through our vetting process. Our (already excellent) vendors tend to work a little bit harder because they know that we are watching and our clients get just a little bit of extra special treatment. And our clients, for exactly zero dollars, get all of these benefits, which sounds like a much better option than doing 100% of the work on their own with no knowledge of how to select an amazing web agency. Wouldn't you agree? Isn't your website in need of an update and your SEO in need of a team who actually responds and does something tangible for your thousands of dollars invested every month?
For more information on how to be matched with one of our Preferred Vendors, reach out for a conversation here or call 305-455-0720.